SKU: EZPKG
Sale price
$339.80
Regular price
0% off
Unit price
per
EZ Frames are a simple, yet effective, system for hooping otherwise difficult to hoop items.
Availability: In stock
View full details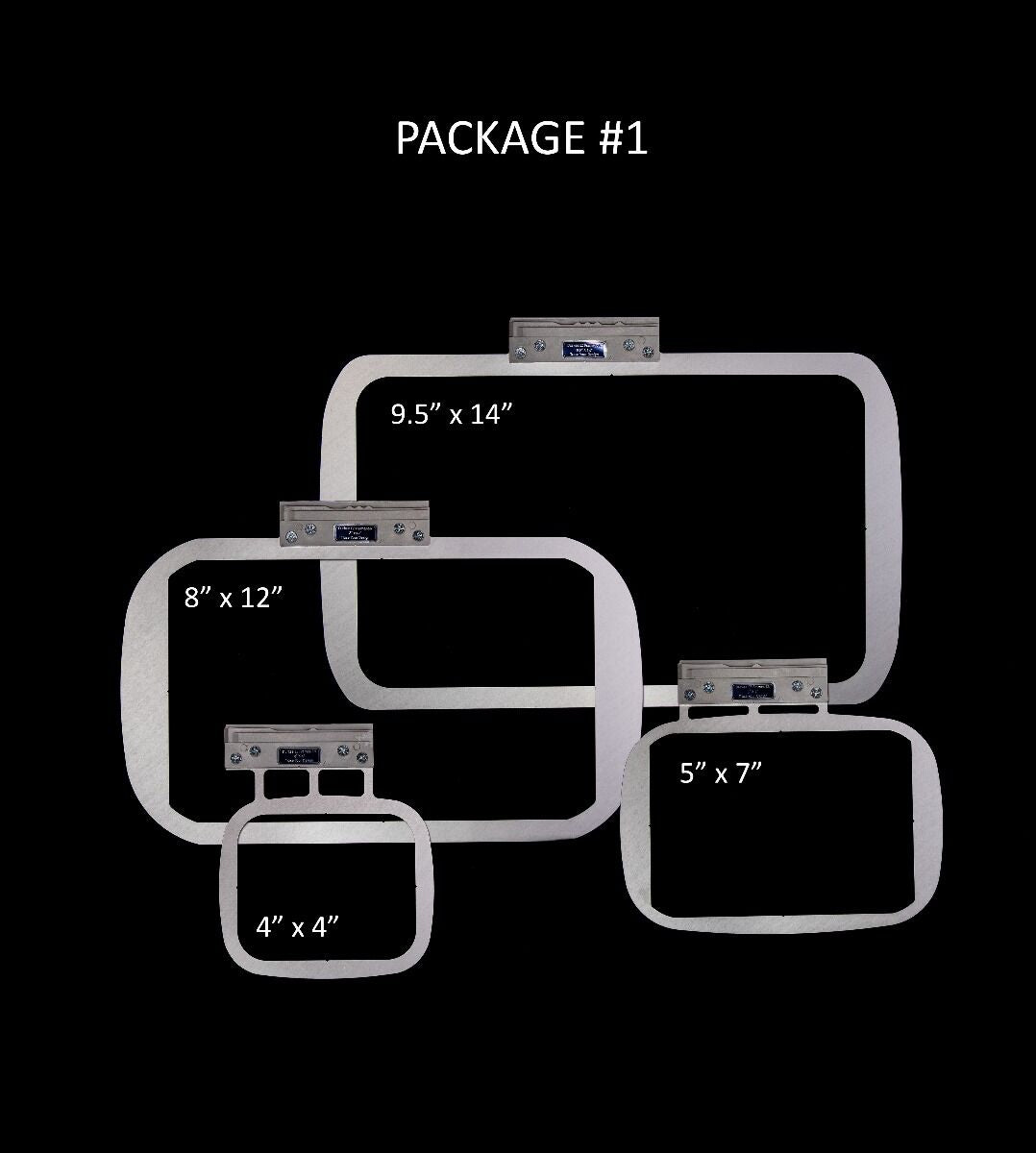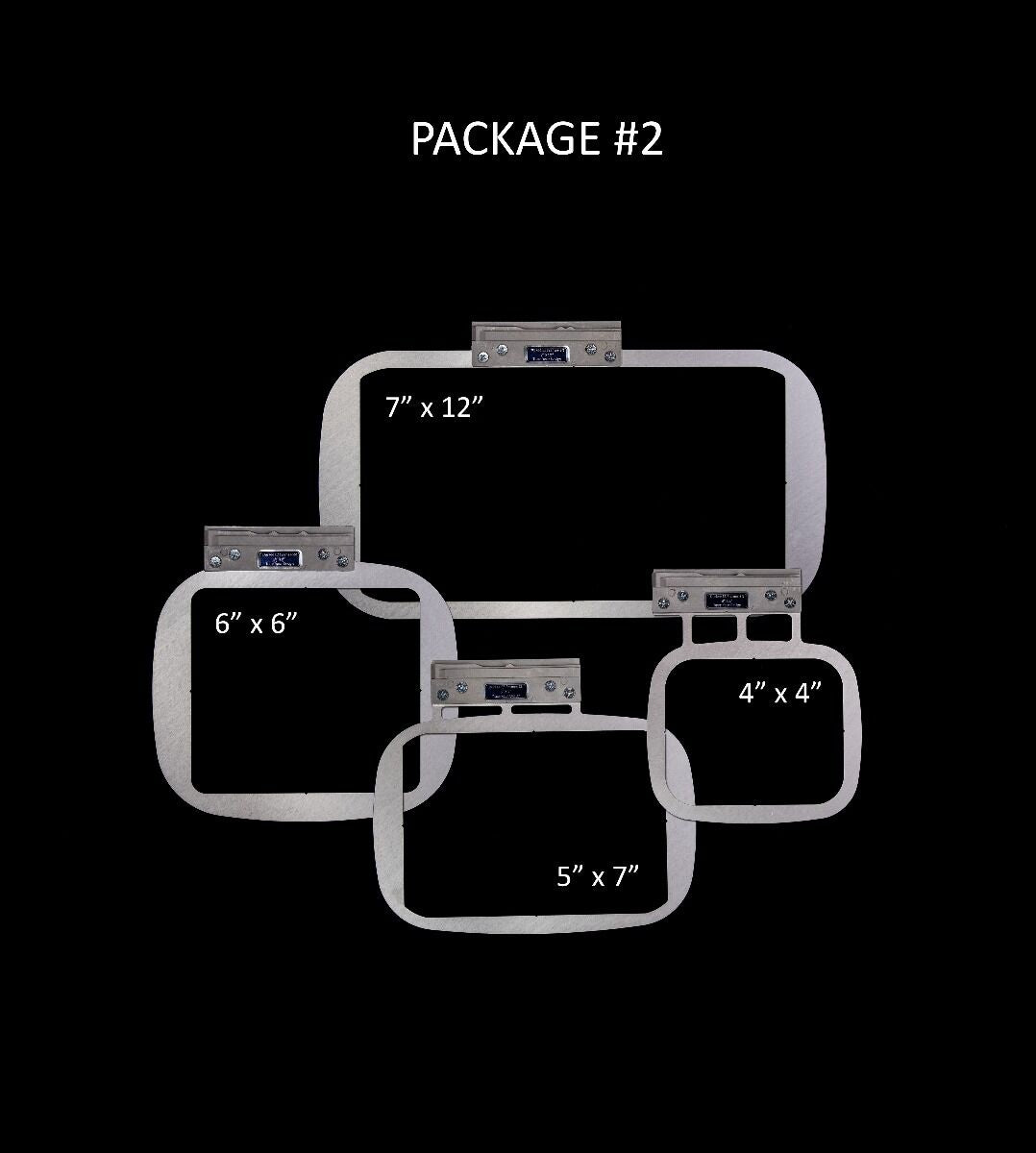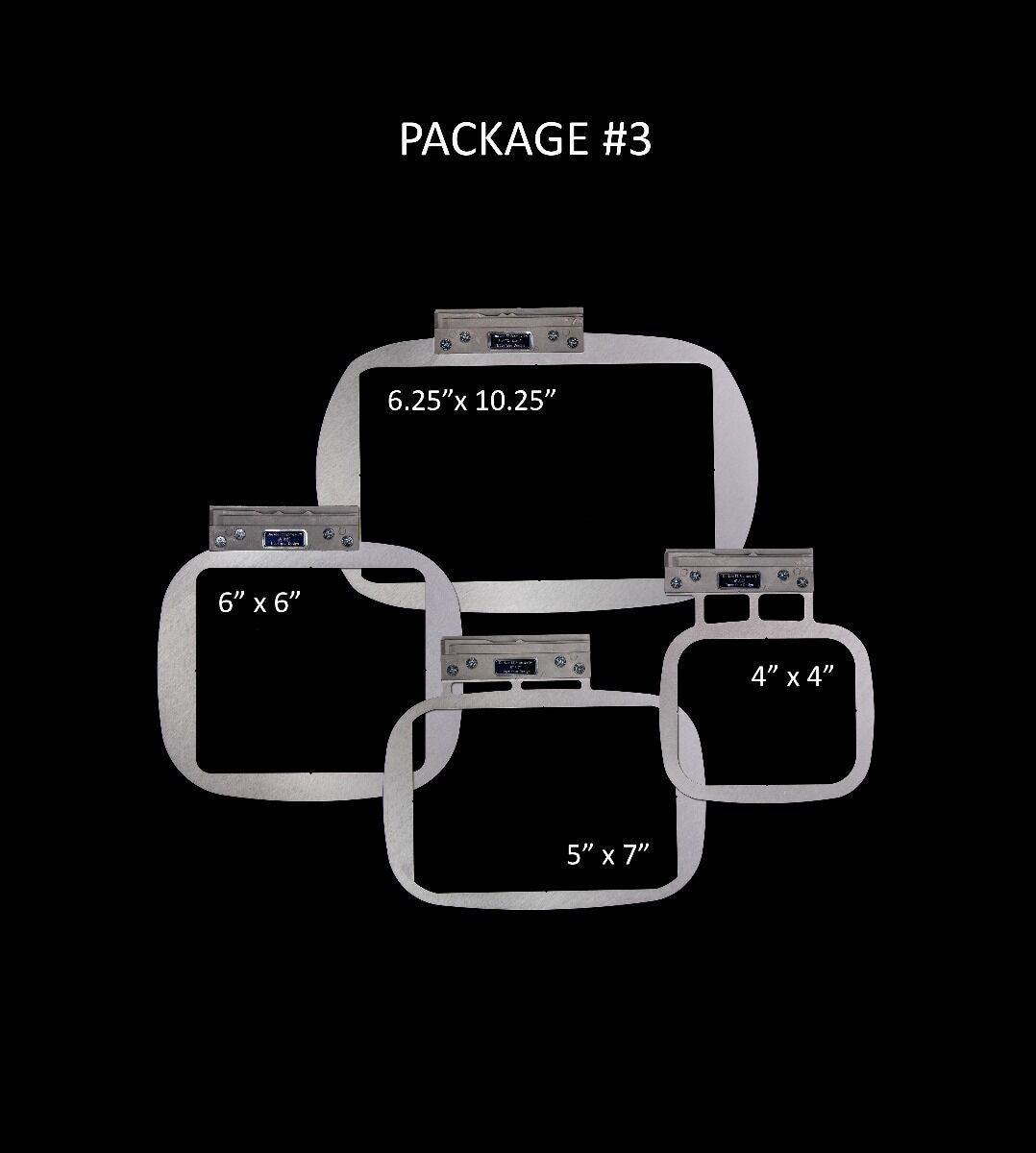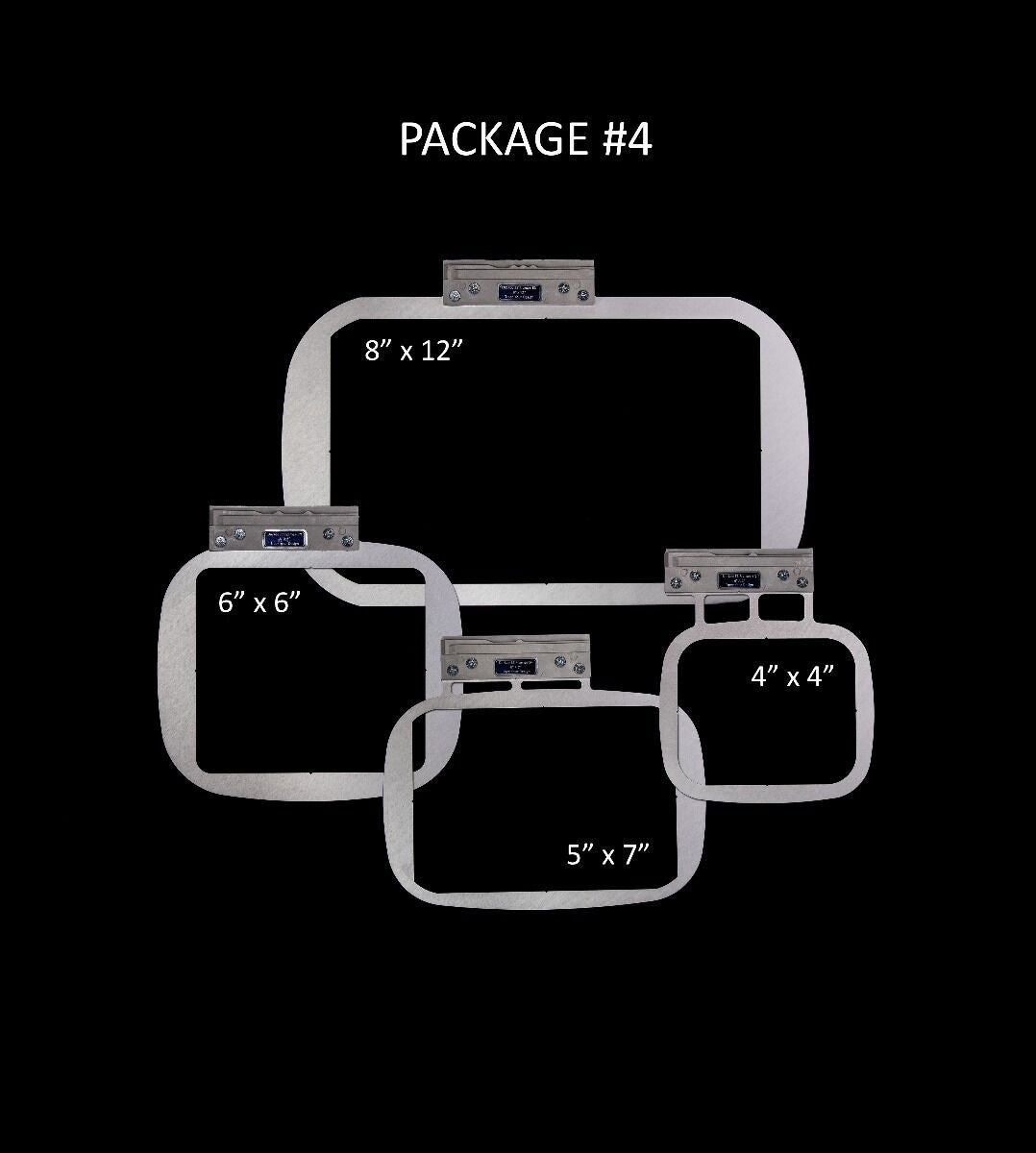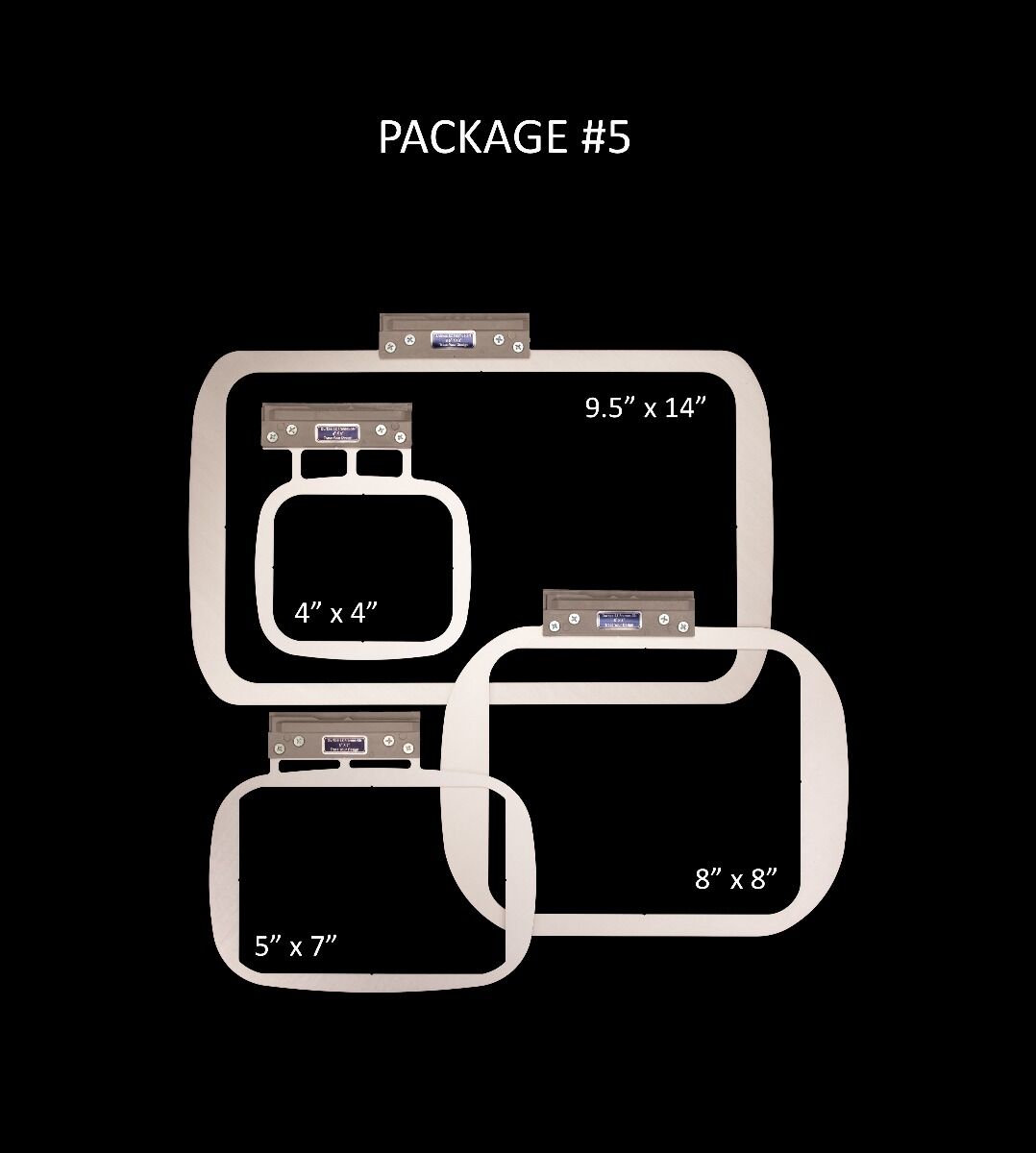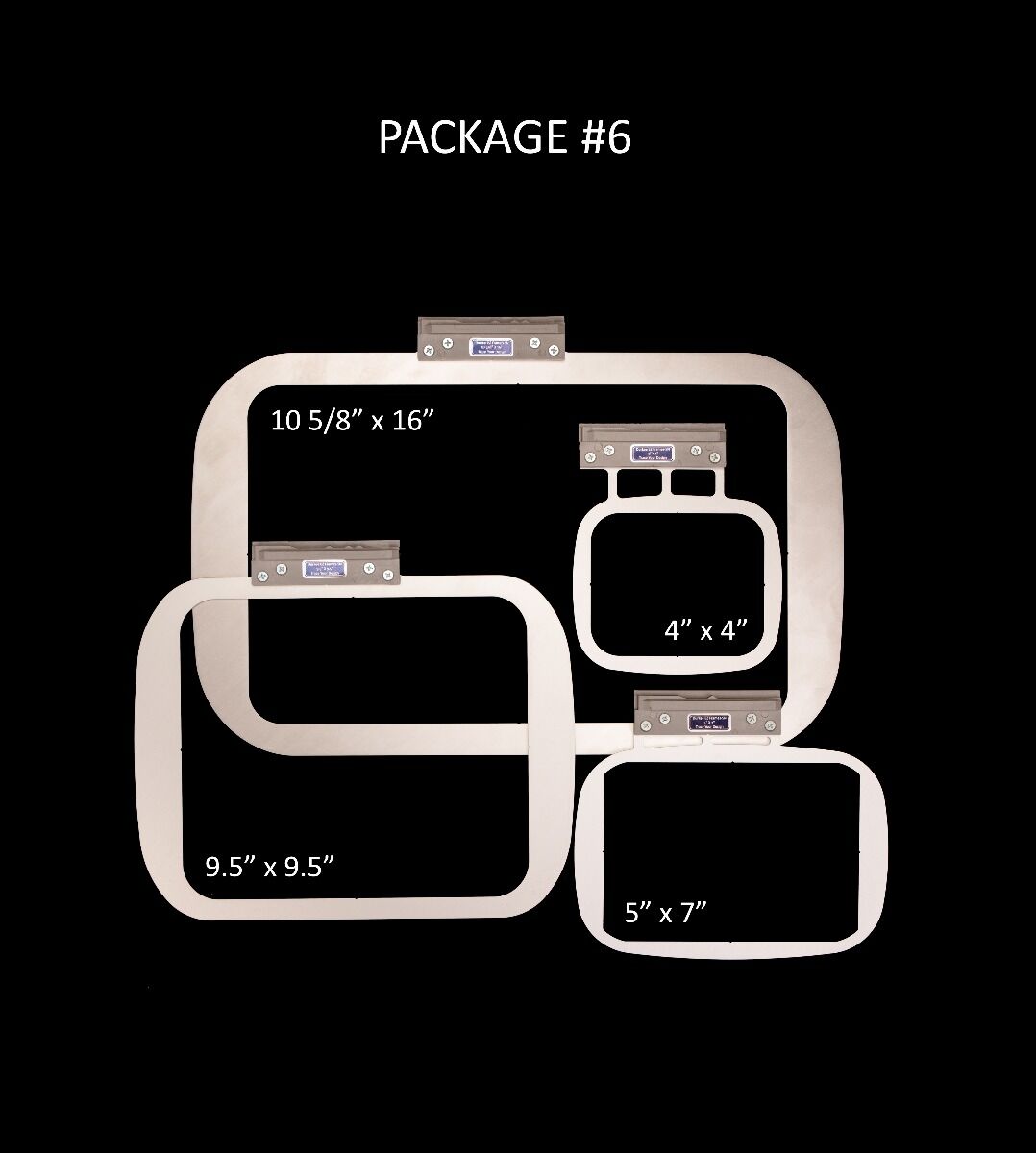 If you have been looking for an alternative to traditional hooping with your Single Needle embroidery machine...say hello to Durkee's new Single Needle EZ Frames! These frames are currently available for several models of Brother and Baby Lock single needle machines only - other machine models to follow.
Simply apply sticky backing to the underside of the EZ Frame and slide the frame's adaptor into the attachment slot on the machine. Then just "float" the item to be embroidered onto the frame, press down to adhere the fabric to the backing and stitch!
Package #1 Includes One (1) Each:
9.5" x 14" Hoop
8" x 12" Hoop
5" x 7" Hoop
4" x 4" Hoop
Package #2 Includes One (1) Each:
7" x 12" Hoop
6" x 6" Hoop
5" x 7" Hoop
4" x 4" Hoop
Package #3 Includes One (1) Each:
6.25" x 10.25" Hoop
6" x 6" Hoop
5" x 7" Hoop
4" x 4" Hoop
Package #4 Includes One (1) Each:
8" x 12" Hoop
6" x 6" Hoop
5" x 7" Hoop
4" x 4" Hoop
Package #5 Includes One (1) Each:
9.5" x 14" Hoop
8" x 8" Hoop
5" x 7" Hoop
4" x 4" Hoop
Package #6 Includes One (1) Each:
10 5/8" x 16" Hoop
9.5" x 9.5" Hoop
5" x 7" Hoop
4" x 4" Hoop
| | |
| --- | --- |
| Available for purchase online | Available Online and In-Store |
| Color | Metallic |