SKU: QTT-01-14673
Sale price
$499.00
Regular price
$1,199.95
58% off
Unit price
per
Special PRICE DROP: Save $700 on your purchase of a Cutie Frame until December 31st!
Have you ever wanted to try out quilting, but decided not to because of the commitment to everything that goes with it?
The Cutie Tabletop Fabric Frame allows you to quilt, sew, and stitch to your heart's content in a much easier way, managing your fabric for you so you can enjoy the process more.
This frame fits on top of a table or desk and is compatible with most sewing machines.
Availability: 11 in stock
View full details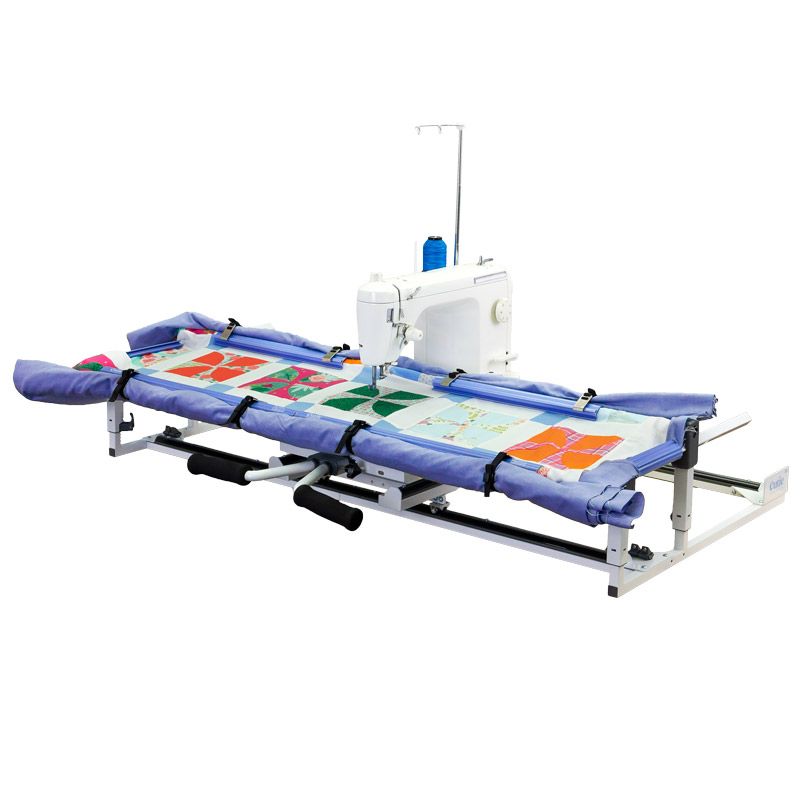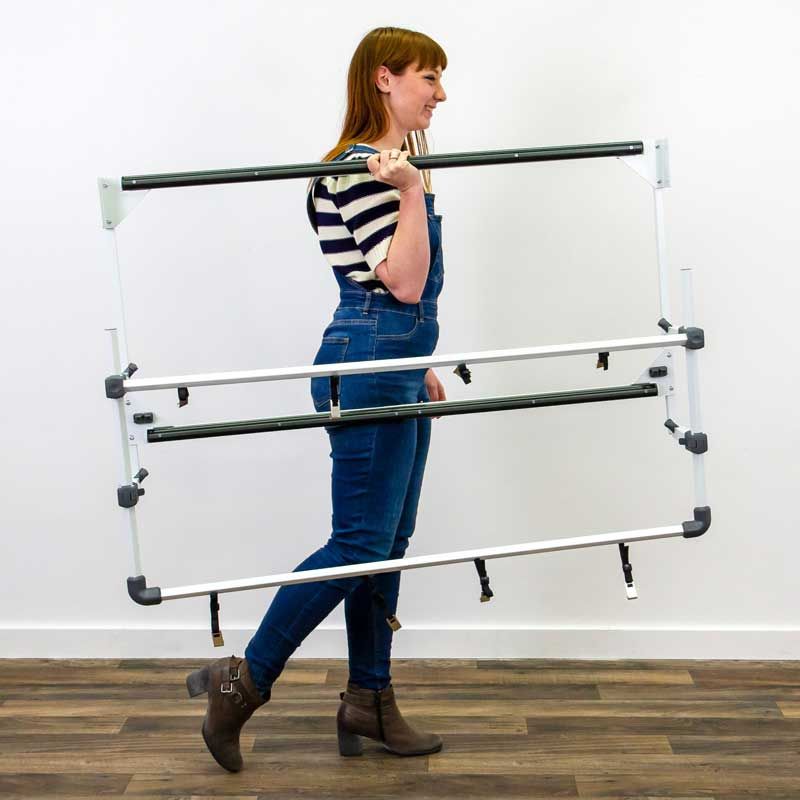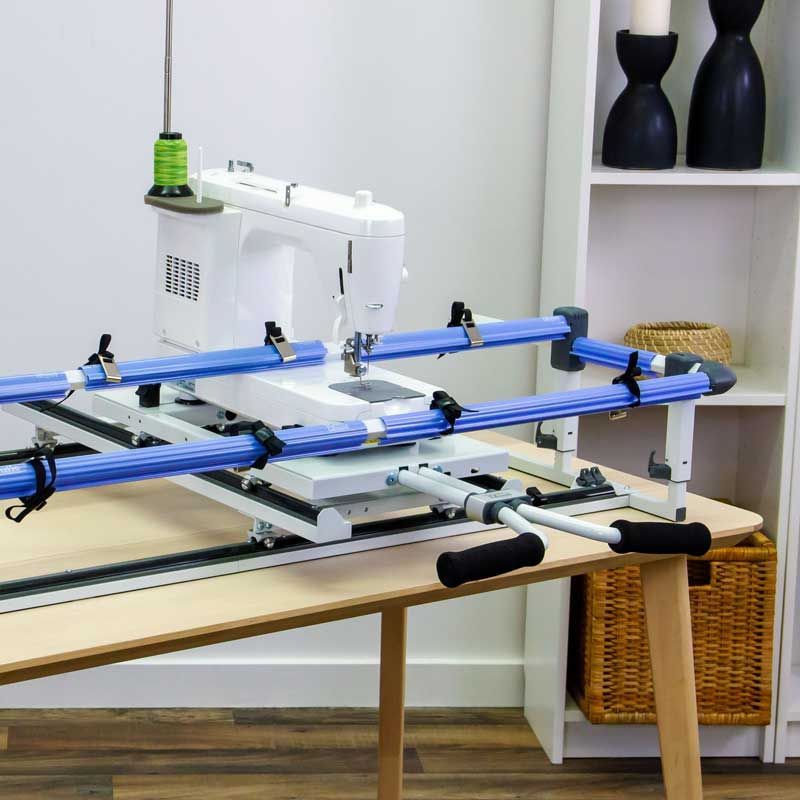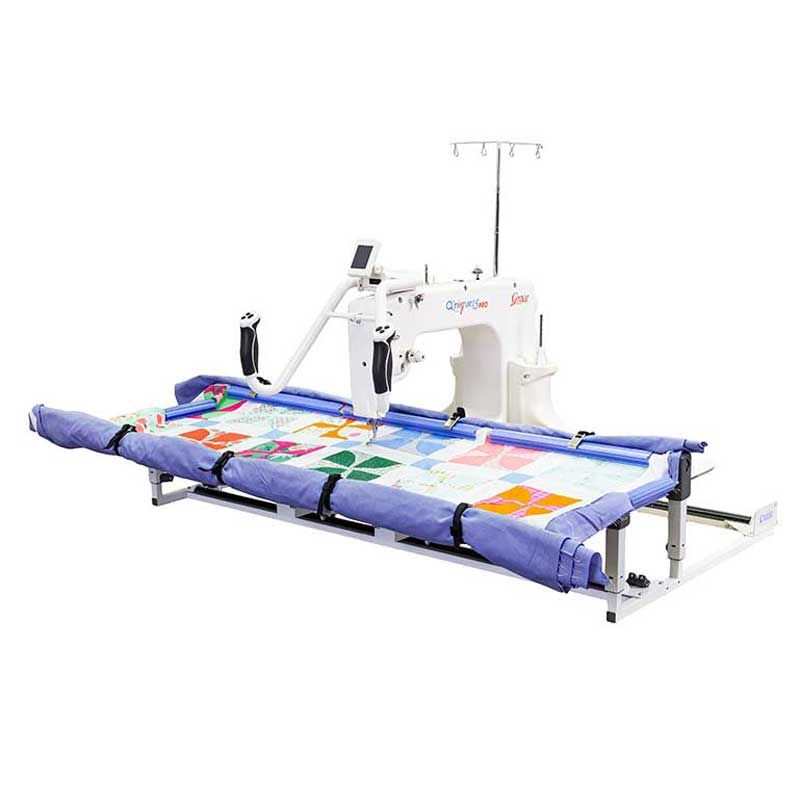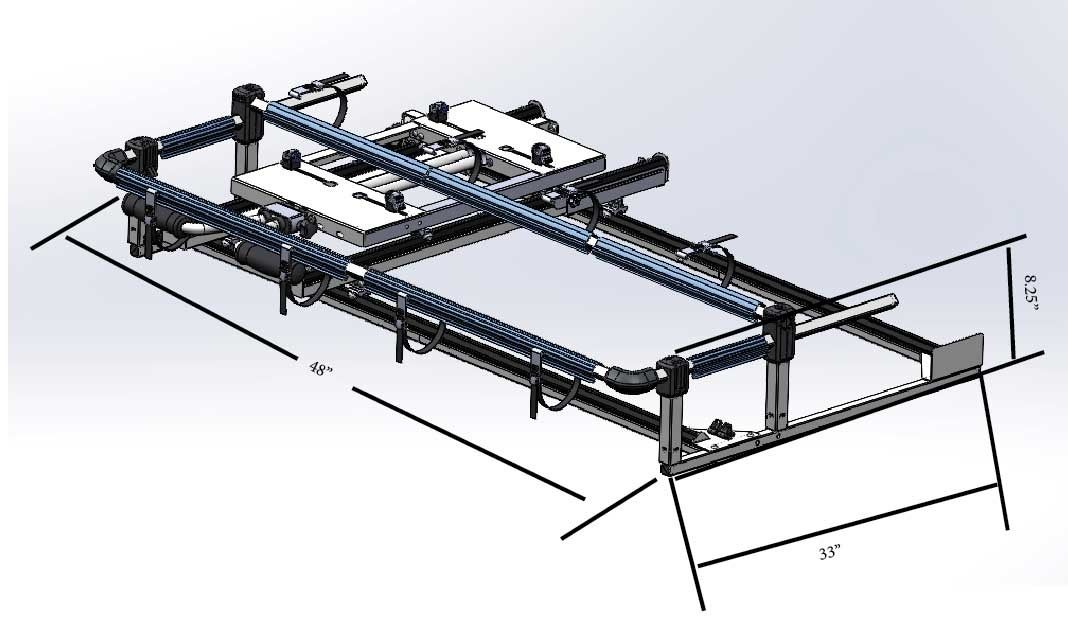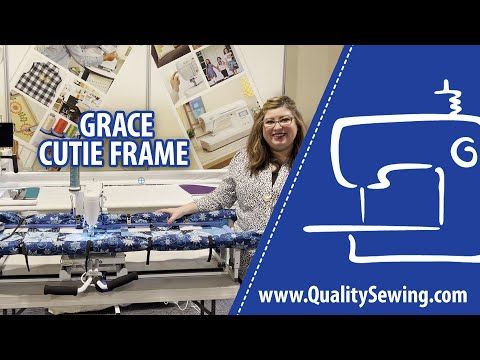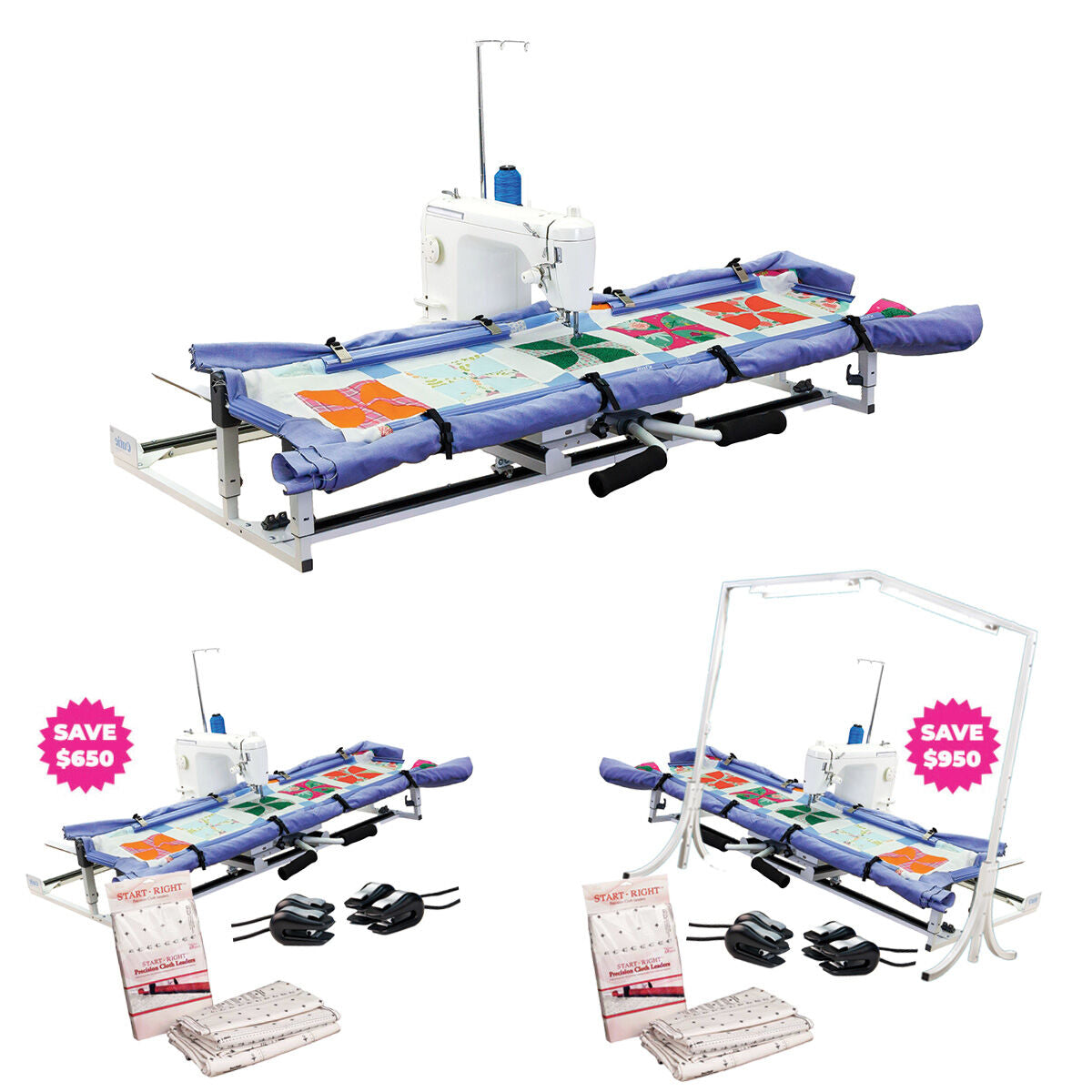 Grace Cutie Tabletop Fabric Frame
Grace Company is proud to introduce you to our newest and greatest invention, the Cutie Tabletop Fabric Frame. Light and durable, the Cutie is also portable, storable, adaptable, affordable and adorable! You'll love what the Cutie can do for your quilting.
Grace Cutie Tabletop Fabric Frame: Easy Quilting: Anywhere, Anytime
Quilt Anywhere:
At just four feet wide, the Cutie can fit on most desks or tables, so you can quickly set up wherever you need without dedicating the space.
Quilt Your Way:
The Cutie works with many domestic machines and long arms with up to 19" of throat space, so you can use whatever works best for you.
Quilt with Control:
No more pushing your fabric around the machine! With the frame's track and carriage system, you can easily move your machine exactly where you want it to go.
Cutie Frame Highlights:
Can I disengage my machine's feed dogs?
Feed dogs are the metal pieces on your machine's needle plate that feed the fabric under the needle.
Does my machine fit on the Cutie Frame?
The top plate of the frame can accommodate any home machine that's less than 11.5" thick.
Does my machine have a foot pedal?
Control your machine like normal with its foot pedal under the table. The Cutie DOES include foot pedal extension cables.
The Cutie can pair with almost any home sewing machine.
Any size quilting or sewing project is possible with the Cutie.
Easily portable and storable, your Cutie Tabletop Fabric Frame can sit happily in the closet in between projects.
Your Cutie can work anywhere you find a sturdy flat surface... so take it on vacation with you!
Don't tell anyone, but it even has our dual-track upgrade built in... so it comes ready to handle any sewing or quilting challenge your imagination can throw at it.
Optional Accessories:
Cutie Channel Locks
Free motion quilting is great, but what if you want to move your machine in a straight line without wavering? Enter channel locks! These accessories lock your machine in place so that it only moves front to back or side to side.
SureStitch Elite Stitch Regulator
Elevate your home machine with SureStitch Elite. The Elite is a step above the original SureStitch, with a new sleek design, user-friendly touchscreen interface, and additional brand-new features. Getting perfectly consistent stitches is now easier than ever.
Speed Control:
The Grace Speed Control is a universal foot pedal replacement that gives you more precise control over the speed of your sewing machine. It features on/off buttons to start and stop your machine and a dial to change its speed. It is also compatible with many different machines on the market.