SKU: RIR50SS
Sale price
$499.99
Regular price
$599.99
16% off
Unit price
per
Prima moves with ease and grace, making it a delight to use on bare floors and area rugs with the included floor turbo nozzle.
Availability: In stock
View full details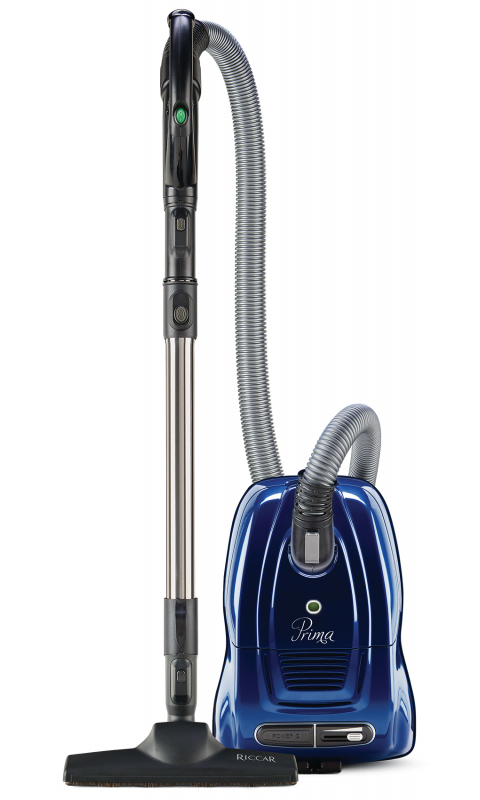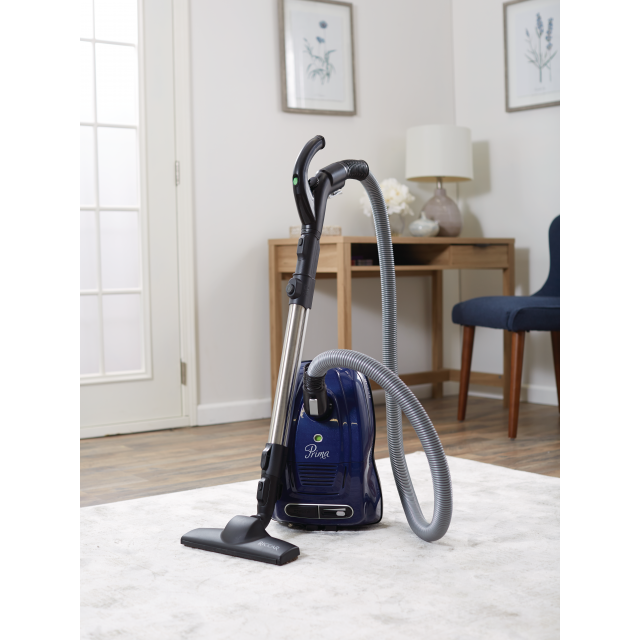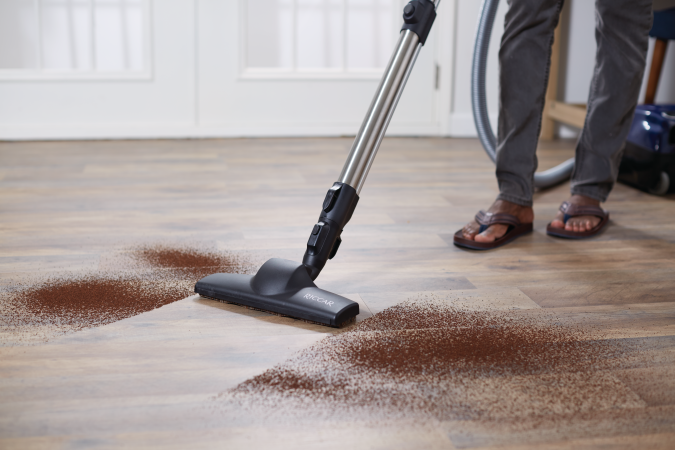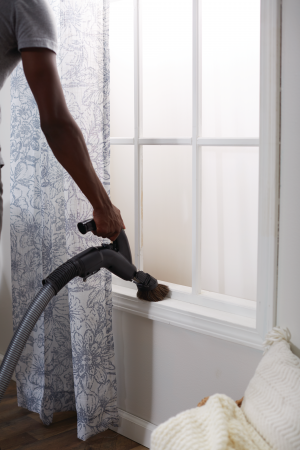 The Prima Straight Suction canister is ideal for cleaning hard floors and area rugs. It's powerful, yet incredibly compact and lightweight. With a front caster and premium rear wheels that perform like inline skates, it runs circles around other canisters. It's also designed as a 100 percent sealed system that includes HEPA media filtration and a self-sealing HEPA media bag.
Two floor tools are included. For area rugs, a floor turbo brush tool provides air-driven agitation with suction control. And for bare floor cleaning, the Soft Sweep floor tool with natural bristles picks up dust and gently polishes floors with its microfiber pad.
Even above-the-floor cleaning is a cinch with the Prima's telescopic wand, 6.5-foot hose and 2-in-1 tool. A tool adapter connects the Prima wand to any standard size vacuum tools, and a tool caddy keeps tools at-the-ready. Adjustable suction control lets you dial down the power for more gentle cleaning.
Features:
100% Sealed Filtration - For allergy sufferers, dust is completely contained with no leakage.
Self-Sealing HEPA Media Bag - Meets HEPA filtration standard of 99.97% efficiency at 0.3 microns. Self-sealing bags are simple to attach and remove for clean disposal.
Bonus Tools - Extra accessories help you clean more with the same vacuum.
Ultimate Maneuverabililty - Two three-inch wheels and a one-inch front caster make this canister follow like no other canister.
Variable Speed Control - Adjust the dial to control suction and speed.
Full Bag Indicator - A light reminds you when to replace the bag.
6.5-Foot Hose - Long canister hose with a stainless steel wand extends cleaning reach.
Available for purchase online
Available Online and In-Store
Color
Blue
Features

100% Sealed Filtration - For allergy sufferers, dust is completely contained with no leakage.
Self-Sealing HEPA Media Bag - Meets HEPA filtration standard of 99.97% efficiency at 0.3 microns. Self-sealing bags are simple to attach and remove for clean disposal.
Bonus Tools - Extra accessories help you clean more with the same vacuum.
Ultimate Maneuverabililty - Two three-inch wheels and a one-inch front caster make this canister follow like no other canister.
Variable Speed Control - Adjust the dial to control suction and speed.
Full Bag Indicator - A light reminds you when to replace the bag.
6.5-Foot Hose - Long canister hose with a stainless steel wand extends cleaning reach.

Bags & Filtration
HEPA Media
Included Accessories
Floor Turbo Nozzle, Soft Sweep Floor Tool, Tool Adapter, 2-in-1 Dusting Brush
Warranty
1 Year Warranty